Regular price
Sale price
€42,95 EUR
Unit price
per
Sale
Sold out
Single Forest
Family Owned & Operated
Carbon Neutral
ZERO ADDITIVES: Pure Canadian Maple Syrup
Free & Easy Returns
100% Money Back Gurantee
Fast Shipping
Award Winning Escuminac Pure Canadian Maple Syrup Gift Set, Special Edition Gift Box Including Extra Rare, Great Harvest, Late Harvest. Unblended, Single Origin, Pure, Organic. 3 x 200 ml
The gift of our three exquisite gourmet maple syrup flavours in a very elegant gift box, brilliantly designed modern glass bottles (see images) all in a luxury reusable gift box (see images).
Érablière Escuminac is certified carbon neutral, which means that it has eliminated net greenhouse gas emissions from its business activities. We take great pride in giving back to the generous nature we work with everyday by reducing our ecological footprint.
All syrups are USDA organic certified. Unblended, Single Origin. All Canada Grade A. Gluten free, vegan, USDA Organic certified, 100% traceable from forest to plate. Canada Organic NO additives, NO preservatives, NO artificial flavors.
Storage: 3 years in a cellar – 6 to 12 months once opened – Keep refrigerated after opening.
Extra Rare Amber Rich Taste :
100% Pure Unblended Canadian maple syrup (Grade A), Michelin Guide's TOP RATED 3 STAR AWARD for 2015. Produced in very small quantities. Golden in color, it is the mildest in our range. This pure maple syrup is produced exclusively with sap harvested during the first days of the run. Exceptional syrup with a smooth, velvety texture. It is light in the mouth, featuring a subtle caramel and honeysuckle bouquet with a hint of cinnamon and a lingering flavour.
Harvested at the beginning or the season, delicate, subtle, velvety and silky it is our most delicate syrup.
Great Harvest Dark Medium Taste :
100% Pure Unblended Canadian maple syrup (Grade A), Michelin Guide's TOP RATED 3 STAR AWARD for 2015. Escuminac great harvest amber maple syrup is the most popular in our range. This is an incredibly refined and rich pure maple syrup; its aromatic profile brings to mind warm buttered brown sugar, date pure, English toffee and green anise. Un grand cru! This is the serious stuff, ideal for hearty recipes and tangy cocktails with a barrel-matured eau-de-vie base (bourbon, cognac, scotch, etc.).
Harvested in the middle of the season, luxuriously thicker syrup with a buttery mouthfeel that coats the palate beautifully. Tastes like a warm hug!
Late Harvest Dark Robust Taste:
100% Pure Unblended Canadian maple syrup. Original Escuminac syrup is a dark syrup produced at the end of the harvest. Intensely dark, it is purely delicious. With its suggestion of rye, caramel and roasted sugar, it is perfect for your recipes; use it in simmered dishes, pastries or to spice up your salad dressings. In Canada, maple syrup is available in five different categories. The main grading criterion is the color, expressed in terms of degree of light transmission. The later the harvest, the darker the syrup; it also becomes less complex, and has a more pronounced caramel flavor.
Harvested at the end of the season (formerly grade b), Intensely dark, complex and strong. Enjoy the toffee notes. Golden brown molasses color with clean maple notes.
View full details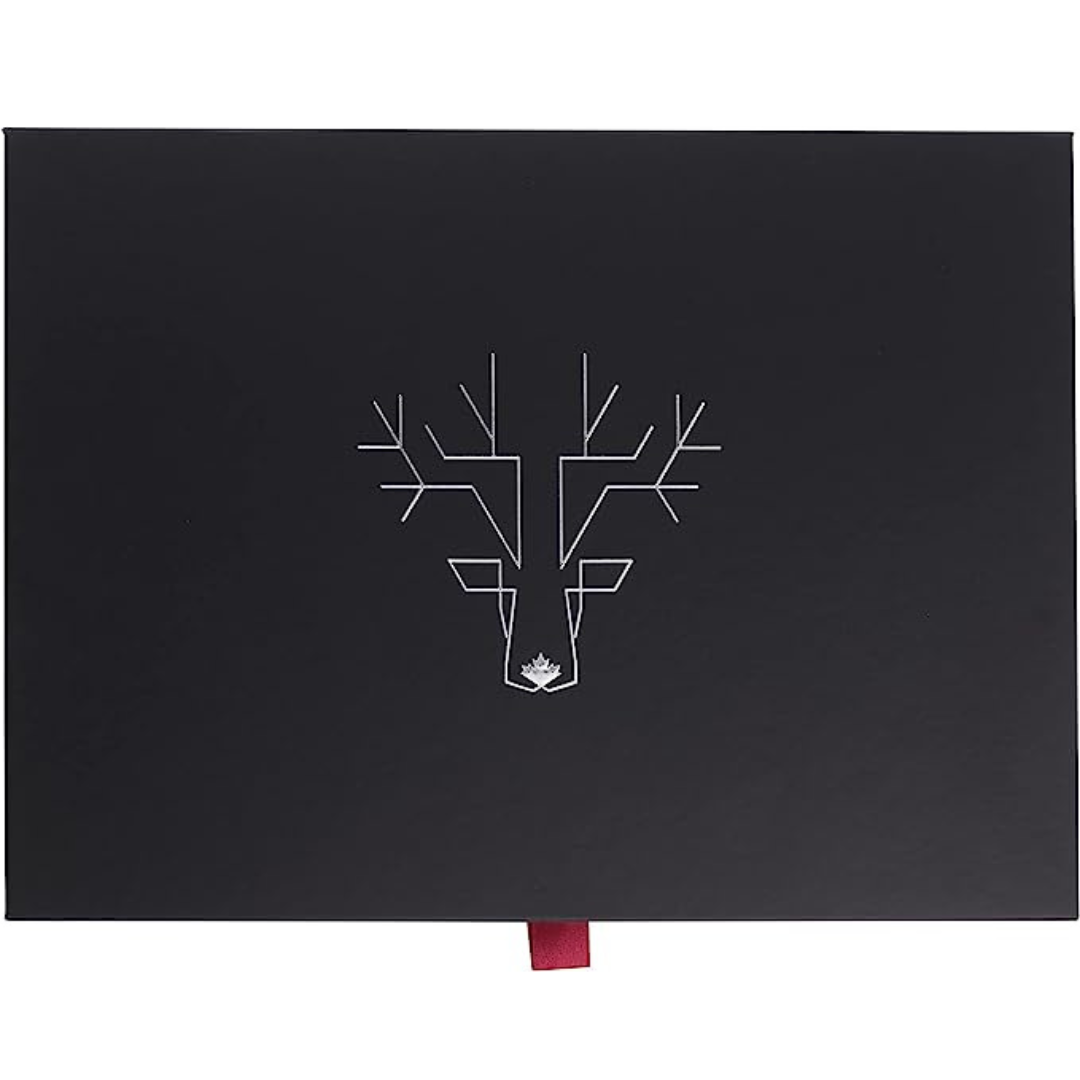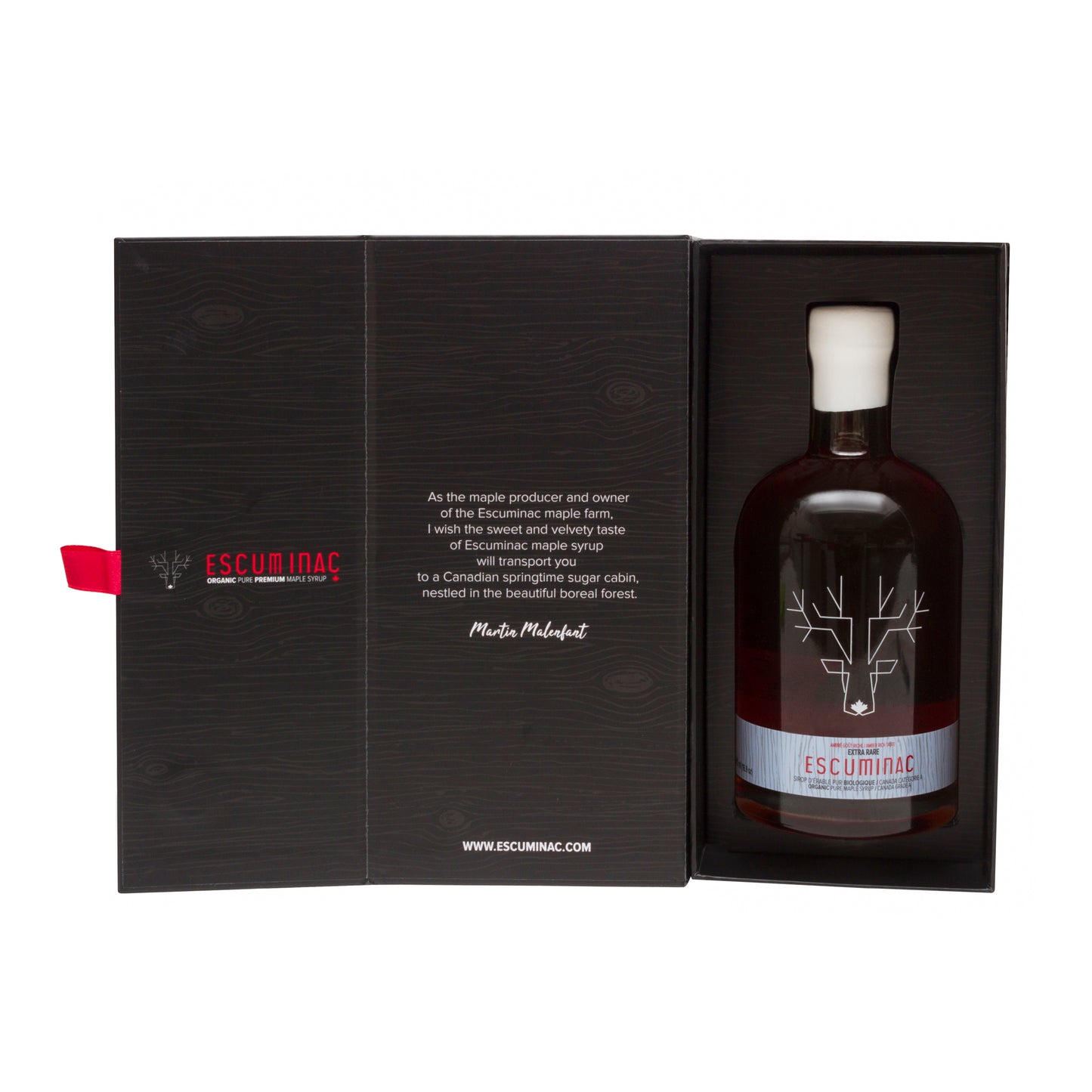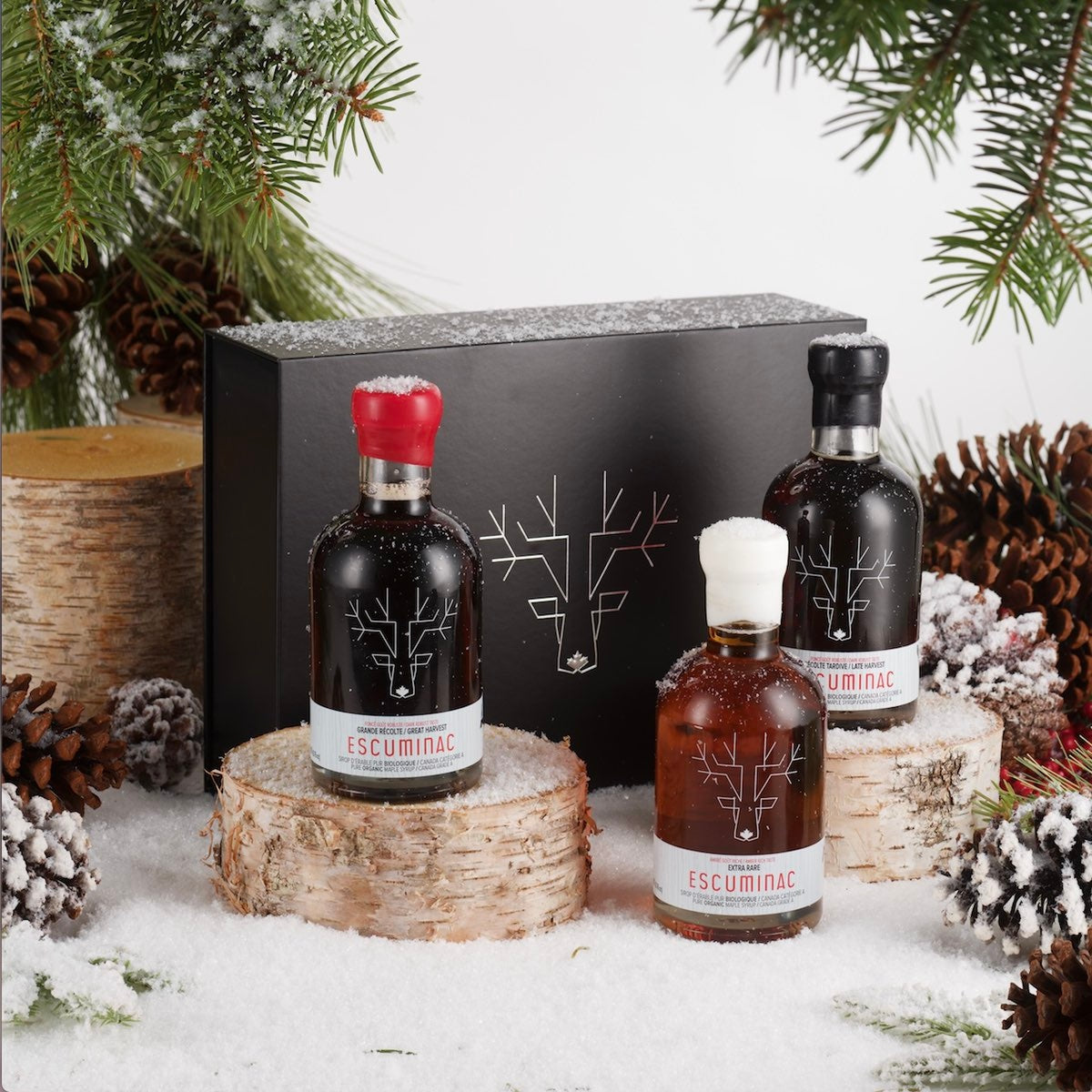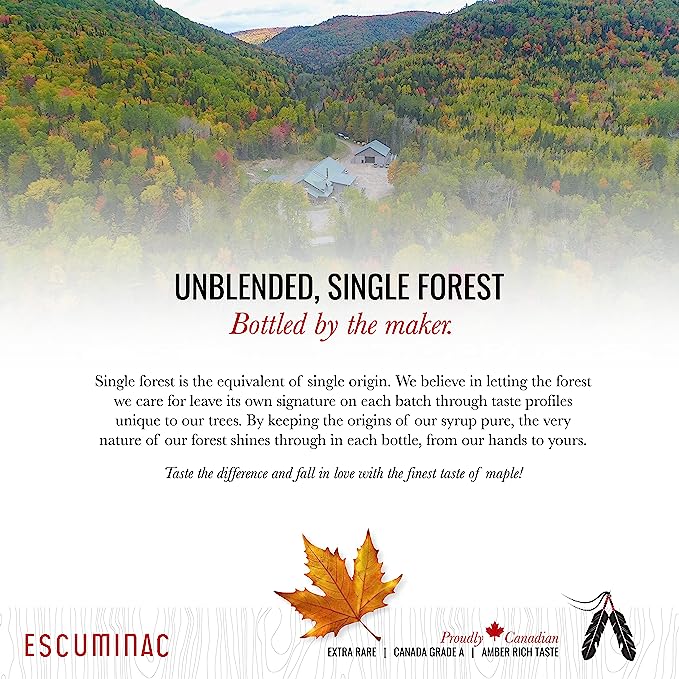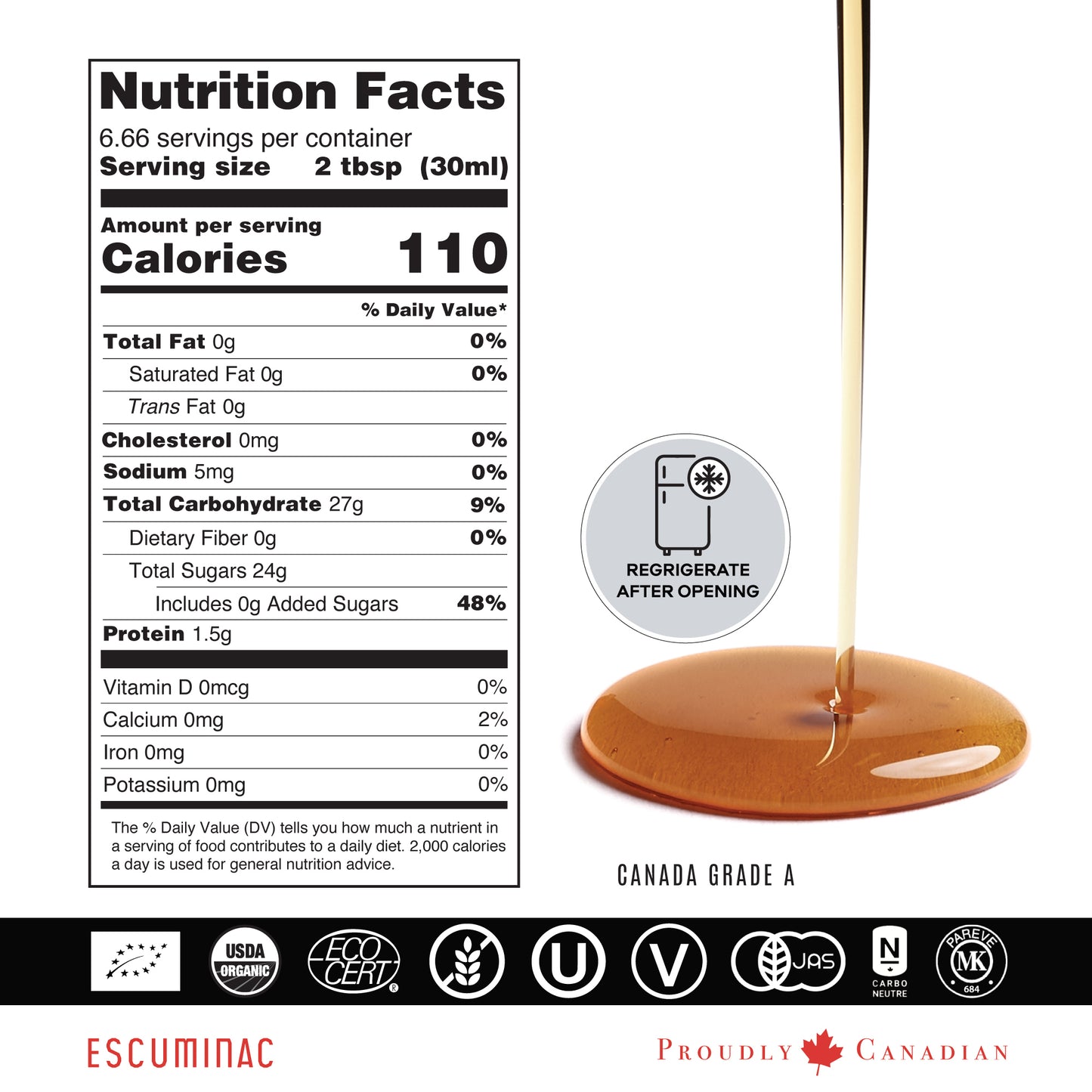 DISTINCTIONS AND CHARACTERISTICS
You may also like
Regular price

Sale price

€63,95 EUR

Unit price

per

Regular price

From €35,95 EUR

Regular price

Sale price

From €35,95 EUR

Unit price

per

Regular price

From €22,95 EUR

Regular price

Sale price

From €22,95 EUR

Unit price

per